NEWS

The TX FAME AMT program is an earn while you learn program where students earn an Associate of Applied Science in Advanced Manufacturing Technology while being sponsored by a local leading advanced...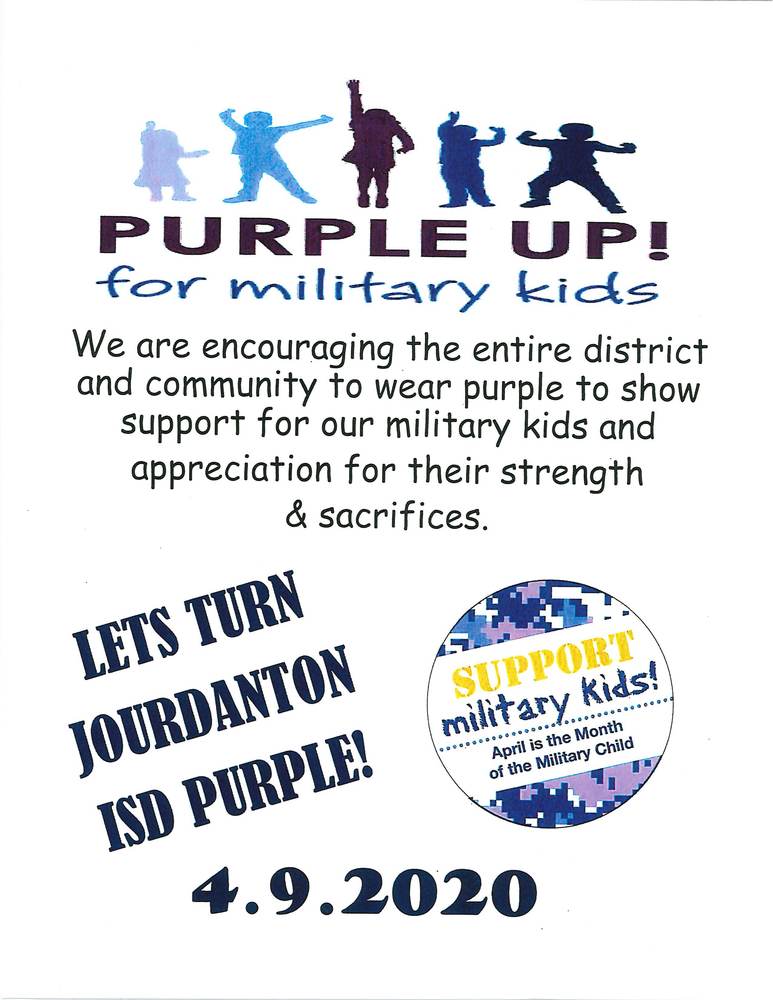 April 9, 2020 wear purple to support our military kids

Jourdanton High School Juniors will all take the ACT exam on March 24, 2020. This is a school day for the students and the hope is that by providing them the opportunity to test at their home high...
SEE ALL NEWS
LIVE FEED

ATTENTION Jourdanton Community,
LAST CALL! 6-5-20 is the last day to order your yearbook. No extras will be ordered due to Covid19. Don't let this piece of history pass you by. There's no time to waste, use your credit card to order online at Balfour.com. Online sales only.
10 days ago |
Nathan Flynt
Seniors & Parents! Please remember to bring your tickets & your signed health form that is required to get into the stadium. Seniors are to meet on the south end of the track by 6pm in dress code. This event will also be livestreamed for your convenience.#graduation
10 days ago |
Virginia Parsons

Students, if you have a textbook, library book, or novel that belongs to JHS, please return it to the HS office by May 28. If you are returning to JHS, we need your schedule requests ASAP. They can be done online or on paper. The office is open Monday-Friday 8:00 am – 3:00 pm.
17 days ago |
Nathan Flynt
Seniors, if you are interested in a hands on college program for Ag Mechanics or Robotics type careers, the TX FAME college program may be for you! Deadline is May 29. Informational Zoom is May 7. Click here to register www.txfame.com/amt-open-house-registration
view image
about 1 month ago |
Mrs. Tullos
SEE ALL POSTS
Events