TXCONNECT - A PARENTS' VIEW
THE PARENT PORTAL MOBILE SITE IS AVAILABLE!

NEW txConnect Mobile App is now available. The link to access the mobile app is https://txsuite20.txeis.net/tcm007902/Login.aspx. You can also find the link at the JISD txConnect Parent Portal off the JISD web page. You may view the eight-minute tutorial which provides step-by-step instructions for using the txConnect mobile app, including getting started, loggin in, navigation, adding students, viewing student data, setting alerts, and reading alert messages. Video Tutorial
txConnect is a web-based application designed to allow parents access to student information entered into the txGradebook. The txConnect can generate alerts for parents regarding grades and/or attendance. Supports the use of a single parent account to access students attending multiple campuses within the district. Help topics are available for each section of the application.
In the next couple of weeks, you will be receiving a letter from your child's campus with information about the txConnect. If you have any further questions, please contact the campus secretary at your child's campus.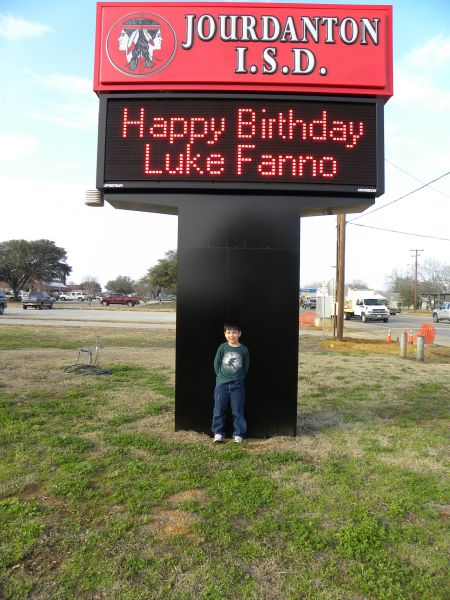 You like to have your child's name displayed
on the Jourdanton ISD marquee on his or her birthday?
To make your "Happy Birthday" request, please come by the JISD Administration Office at least 3 days prior to the birth date to ensure the display will be posted. The display will run for any day of the week (including Saturday and Sunday) and any day of the year (including holidays and summer). Due to directory information requirements, we will only accept the request from a parent and/or guardian of a currently enrolled JISD student.
Thank you for your continued support of JISD!!!
COMMON SENSE MEDIA CYBER BULLYING TOOLKIT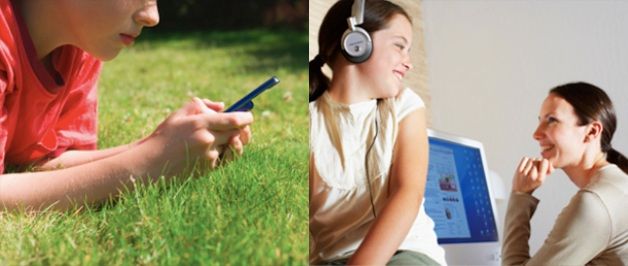 Common Sense Media is a nonprofit organization for parents and educators to use to teach children how to be savvy users and consumers of media and technology. The free toolkit at http://www.commonsensemedia.org/educators/cyberbullying-toolkitwas created to help educators address cyber bullying in their schools. For each campus (elementary, junior high and high school), "Stand Up, Don't Stand By" contains two lessons on cyber bullying. "Stand Up, Don't Stand By" is part of an upcoming campaign by Common Sense Media to encourage parents and teachers to start a conversation about cyber bullying with their children and students...and support kids in taking a stand against digital harassment.
More information can also be found at: http://www.commonsensemedia.org/educators/parent-media-educatio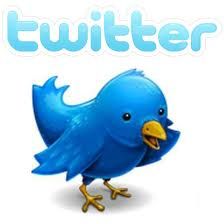 by Theresa McAllister
Follow Jourdanton ISD on Twitter. Go to http://www.twitter.com
Create an account and search for JourdantonPride. You can even set it up to receive tweets from your iPhone.
Hope you become a follower